 As we know, many of Clients has a desire to establish business contacts alone, without any agents in a small group. But ignorance of the local language, being without proper contacts on site, trouble to get an entry visa, and even a fear of their own safety in strange country causes stopping their decision to come to see a new people and a market.

In this situation the
best way and the
cheapest one - as it
commonly seems - is
to take part in trade
missions to foreign
country to know a new
people of business, to
learn other rules of
trade and to find out
more about a new
market, as well.

Trade missions are
a combination of
visiting trade fairs,
exhibitions, a
participation in
industry conferences
or meetings of foreign
trade problems, with the local authorities and even representatives of embassy of the country attendees, but especially with local entrepreneurs in their organisations or/and the workplace.

The organizers of trade missions are usually chambers of commerce and industry, associations of entrepreneurs from the country of origin of the participants of the mission, which respond to the clear demand of its economic environment, especially its members.

But is hard to find deals on similar business trips: inexpensive, intimate, organized in a continuous manner, at any time and for non-attached entrepreneurs of SME's sector.

We met these needs because of our long-standing business experience and therefore we propose our trade missions, which should not last more than 3-4 days depending on the town in Poland and Belarus, and a group of entrepreneurs should not be greater than 4-6 people.

A typical program consists of:

# A visit on local fairs,
# A seminar on the local market with participation of specialists in a
marketing and law,
# Meetings with entrepreneurs in their own organizations and
workplace,
# Vetting local investments for sale,
# Cultural program, as proposed by the group.

Program each mission is always closely tailored to the wishes and needs of Clients. Group will insure a decent accommodation in hotels Navigating on city will be carried out by minibuses.

Please be informed, however, that our trade missions can be organized on request in all, another time and place in Poland and Belarus.

We are looking forward
to do business with you!
Piotr Drożniakiewicz © 2008-2011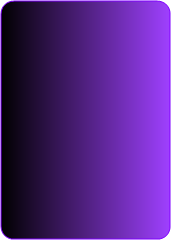 Your Trade Missions to
Poland and Belarus




Minsk '2009. International Fair of Building Industry. The national stand of Poland. Standing from the right: Mr. Krzysztof Januszkiewicz, II Secretary of Trade & Investment Promotion Section of the Polish Embassy in Belarus and we personally.