With regard to our services in Poland and Belarus, we have observed that our customers are much more likely to expect us to create convenient conditions for a real economic emergence on the Polish, Belarusian and Ukrainian markets, rather than providing a prospect for fragmentary activities.

Considering the above,
next to the services
carried out
individually, we have
created a service
package under the
name:

Partner in the East

The Partner in the
East package is a set of
our economic ventures
aimed at providing
effective commercial or socio-cultural exchange with a partner approved by the Polish, Belarusian or Ukrainian customer, within the designated period of time.

The agreement is additionally provided with a success guaranty, ensuring our customers risk nothing. The agreement draft is available at request.

The Partner in the East service is calculated mainly for the capability scale of small enterprises that display determination to expand in terms of exportation.

The price for this service is always presented to our customers in person, in their own business environment.

Our income is based on careful expenditure management and on the whole does not exceed reasonable standards.
That is why we consider ourselves competitive!

Partner in the East is in fact a multi-promotion of goods and services in an executive sense. We assume that each original, quality-wise or prise-wise, competitive product, shall ultimately find its buyer, provided it is effectively presented to a larger circle of potential purchasers.
The owner of the product is not even required to personally participate in the whole procedure.

It is our own original project!

However, while very infrequently, it may occur that for a number of reasons, our customers' products we offer shall not arouse any interest.

In such cases, after the previously established period of time expires, we bear all the costs of the ineffective promotion ourselves.

This condition provides our customers with a sense of true partnership cooperation.

We are looking forward
to do business with you!


Piotr Drożniakiewicz © 2008-2011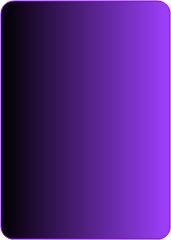 Your business partner in
Poland, Belarus and Ukraine